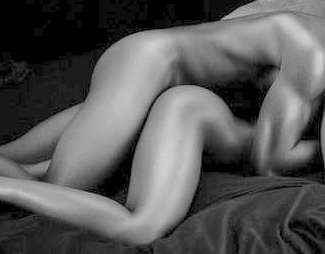 PARTY NEWS
 MARCH NEWSLETTER 2018

Hi all, we hope you all had a great MARCH, I know we did the month started with a return to MAYFAIR, which had good turn out MALU had her first introduction to Lifestyle parties and you all made her feel incredibly welcome, it was a more intimate party with lower numbers than normal, but had a great atmosphere, we also tried out our new beds as the beds at the location were painful for us girls to use, we continue to love the crowd at mayfair and hope to see you at the next one on the 3rd of MAY so BOOK NOW, we will having a new host ANITA in her mid 30's she has a fantastic figure, me COLLETTE and VERY SUB ANNA will also be attending DRESSED IN SEXY LINGERIE

We had our first party in FAREHAM and it was a great start to Events in HAMPSHIRE and you all made us feel very welcome, the first party had higher than expected numbers but had a great atmosphere, this is to be expected for a first party and we are sure numbers will settle down, the evening party had lower numbers and was a typical low ratio party, which is a theme with all our home county evening parties, us girls had a great time in this unique venue, and we had both our portable beds with us which we are currently trialling, we are very much looking forward to the next FAREHAM party which is on the 11th of APRIL so BOOK NOW, there is still space, your host will be be me, COLLETTE, VERY SUB ANNA IN A SCHOOLGIRL THEME

SITTINGBOURNE was on usual form with each party being  a low Ratio Party, we had a lot of new faces, we love SITTINGBOURNE because it is set in beautiful woodland and is a very intimate party for those that like lower numbers. We will be using a LARGER PLAY SPACE at the venue as we felt that the upstairs area created a bottle neck and made it difficult for guys to get near us, the new play space will allow you all to be able to get much closer to the action from all sides, The next SITTINGBOURNE party is on the 18th of APRIL, WITH A UNFORMED SERVICE THEME  with your hosts , me, COLLETTE, & VERY SUB ANNA, so BOOK NOW.

EASTBOURNE on the 28th MARCH was well attended, our last EASTBOURNE party had been affected by Snow so it was good to see the party return to its usual numbers, Eastbourne is now a 3 Girl minimum party, and you guys seem to love having all us girls, we really love EASTBOURNE as it was our first PARTY location, the atmosphere is always great there and has a home party feel, . The next EASTBOURNE PARTY is on the 25th of APRIL WE WILL BE WEARING SEXY LACE , BOOK NOW,

We have been let down by our venue in ESSEX and were hoping to hold an APRIL Party, due to this we are currently looking for new venues, we are currently trying to secure a venue in the heart of CHELMSFORD / ESSEX and hope to hold a party there in MAY, so watch this space.

WE ARE CURRENTLY LOOKING FOR NEW VENUES IN ESSEX, WILTSHIRE, CAMBRIDGESHIRE, SUFFOLK, HERTFORDSHIRE, BERKSHIRE, IF YOU HAVE A VENUE, COMMERICAL (OFFICE, WAREHOUSE, UNIT) OR PRIVATE HOME WE CAN RUN 2 PARTTIES A DAY IN THEN PLEASE GET IN TOUCH WE PAY £250- £350 A DAY (VENUE DEPNDANT) YOU ALSO GET FREE ACCSES TO THE PARTIES.

So what are you guys waiting for spring has sprung and the sap is rising,  if you love gangbangs or just want top play with multiple girls come and see us at one of our parties, the best parties in the SOUTH.

See you Soon

Marie xx