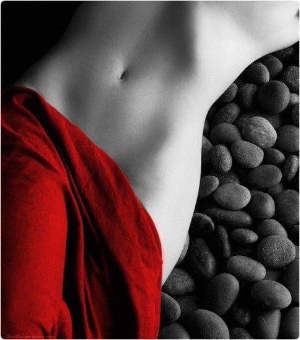 PARTY NEWS
December newsletter 

Hi guys and girls this will be the last news letter of 2017, and wow what an incredible year and 5 months of parties, when I started the parties I was uncertain of their success and if there was any interest in gangbangs in the south. Well all I can say is I was surprised by the support and attendance to the parties that I have seen over the last five months. There have been good and bad months but on the whole the parties have exceeded my expectations, with all parties well attended and now running 4 parties in Kent, Sussex, and now Essex and one in Mayfair our flagship party. We also achieved top ranking on google for 'Gangbang parties' in 3 months which I can only put down to the hard work of Dan. I'm very proud of what lifestyle has achieved this year.

And I could not have achieved all of this without all of you, YOU are the reason our parties are a success and why they are well attended and have a great atmosphere, we only run parties because you want them and as long as you want them I'll keep running them, so a massive thankyou for your continued support and attendance.

November had a great set of parties our first in  Sittingbourne these parties were well attended we had three host me Layla and Evie, the atmosphere was great and a big thankyou to all who attended making it a success. We hope it was easy enough to find with google as there was no Postcode, if there's anything we can do to make it easier please let me know. It was a great party so don't forget the next one is on DECEMBER 14th so BOOK NOW to avoid disappointment and celebrate the end of the year with us at our Christmas party

Eastbourne was well attended with good numbers at both parties we had a playing couple in attendance and the party took Place in both the bedroom and living room, it was a very sexy party with lots of girls to play with. Eastbourne is the party that started it all and is very close to our hearts. We are having our next Eastbourne party at the end of January for those that want to see the new year in with a bang so keep an eye open for the next one

Mayfair was well attended as usual with loads of new faces we had Zara standing in for Maggie with 4 hosts she was amazing with amazing skills in every department. We look forward to having  her at a party soon. We also had a couple in attendance. Mayfair has been well received over the last few months, if we can improve it please let us know. Mayfair is a larger party with a good vibe. Thankyou to all those that make this party a success. Mayfair is popular with the girls as we get to have sex and go shopping in one day lol every girls dream lol. Dont forget MAYFAIR on the 7th of DECEMBER the last Mayfair party of 2017, where us girls will be dressed up festively for you guys, so BOOK NOW to see the year out with a bang .

As you may have seen we have secured a new venue in Essex not far from links with the m25 , a127 and a12, it is a massive beautiful private home set in beautiful countryside we will be looking at having our first party in February so watch the website for updates

We are changing our website over December so keep your eye open for the new look and bear with us if there are any teething troubles. The new look site is more in keeping with our image and gives us the opportunity to expand the site, this will also coincide with our new lifestyle platinum parties launch, a premium party experience, parties with a different flavour, Swingers masquerade balls with hosts and single guys, young and hung gangbangs and interracial BBC gangbangs, plus many others.

So thank you again for making 2017 parties great and if we dont see you before Christmas, have a merry Christmas and happy new year from LIFESTYLE PARTIES

Love

Marie, Layla, Annie, Evie, Zara, Maggie xxx